Billy Dransfield- Program Director
Email: citystarslacrosse@gmail.com
Phone: 646.455.9046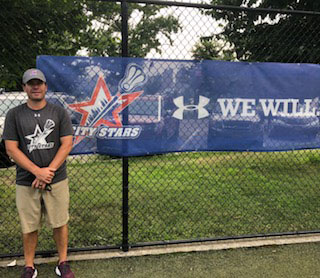 Billy Dransfield is a Long Island native and has been playing and coaching lacrosse for over 25 years.  Billy is a 1995 All-Conference goalie at Kean University and led his team to an ECAC Championship.  Billy is the Assistant Director of Athletics and the Head Lacrosse Coach at The Allen-Stevenson School in New York City.  Billy Dransfield is US Lacrosse Level One and Level Two Coaching Certified.
Tim Heckman
Tim Heckman is 2017 Boys' High School Coach of the Year.  Tim joined City Stars Lacrosse in the Fall of 2016. He has been the coach and an earth science teacher at Cardinal Hayes High School in the South Bronx since 2014/2015. His team was the 2016 CHSAAB Division Champions.  Coach Heckman picked up the sport during his sophomore year in high school on Long Island, starting out as a defensive midfielder. The following seasons he split his role as a goalie and midfielder. Throughout college and beyond he has played at the club level. 

Patrick Drennan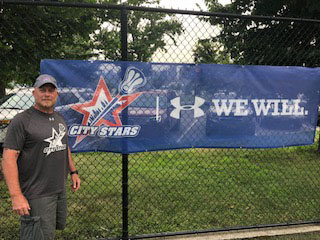 Head Varsity Lacrosse Coach Xavier High School NYC 2012- present
Chemistry and Biology Teacher
Coach of the Year 2016 NY CHSAA (Catholic High School Athletic Association)
2017 & 2018 CHSAA Conference Champions

Collegiate Experience:
4 year Varsity Midfielder at Stevens Institute of Technology Hoboken, NJ
Stevens Captain Elect 2 years
Stevens Team MVP
Stevens Ranked 11th - Points in A Season
Stevens Ranked 10th - Points in a Career
Stevens Single Season Record for Assists for a Midfielder
Stevens Centennial Lacrosse Team
2nd Team All Conference
2 Time - 1st Team All Conference
John Sim's Award - Stevens' Outstanding Senior Lacrosse Player
New Jersey Collegiate Lacrosse Team All Stars 1st Team
National Lacrosse Player of The Year - Delta Tau Delta National Fraternity
NCAA / USILA North South All Star Team (Div 1 & Div 3 Combined Team)
Stevens' Athletic Hall of Fame - Lacrosse

Certifications:
US Lacrosse Level 1 and 2
Positive Coaching Alliance
CPR and AED American Red Cross